CALL FOR ENTRIES
Announcing the 2018  Manser Medal
Expanded to recognise the best one-off houses across Europe
This is a house that can't be ignored, has many stunning and surprising elements and whilst unlikely to be copied will give Architects and house builders much to think about. A fantastically brave and well executed 'grand project' of domestic architecture!
The Manser Medal 2018
Those nominated to the short-list were: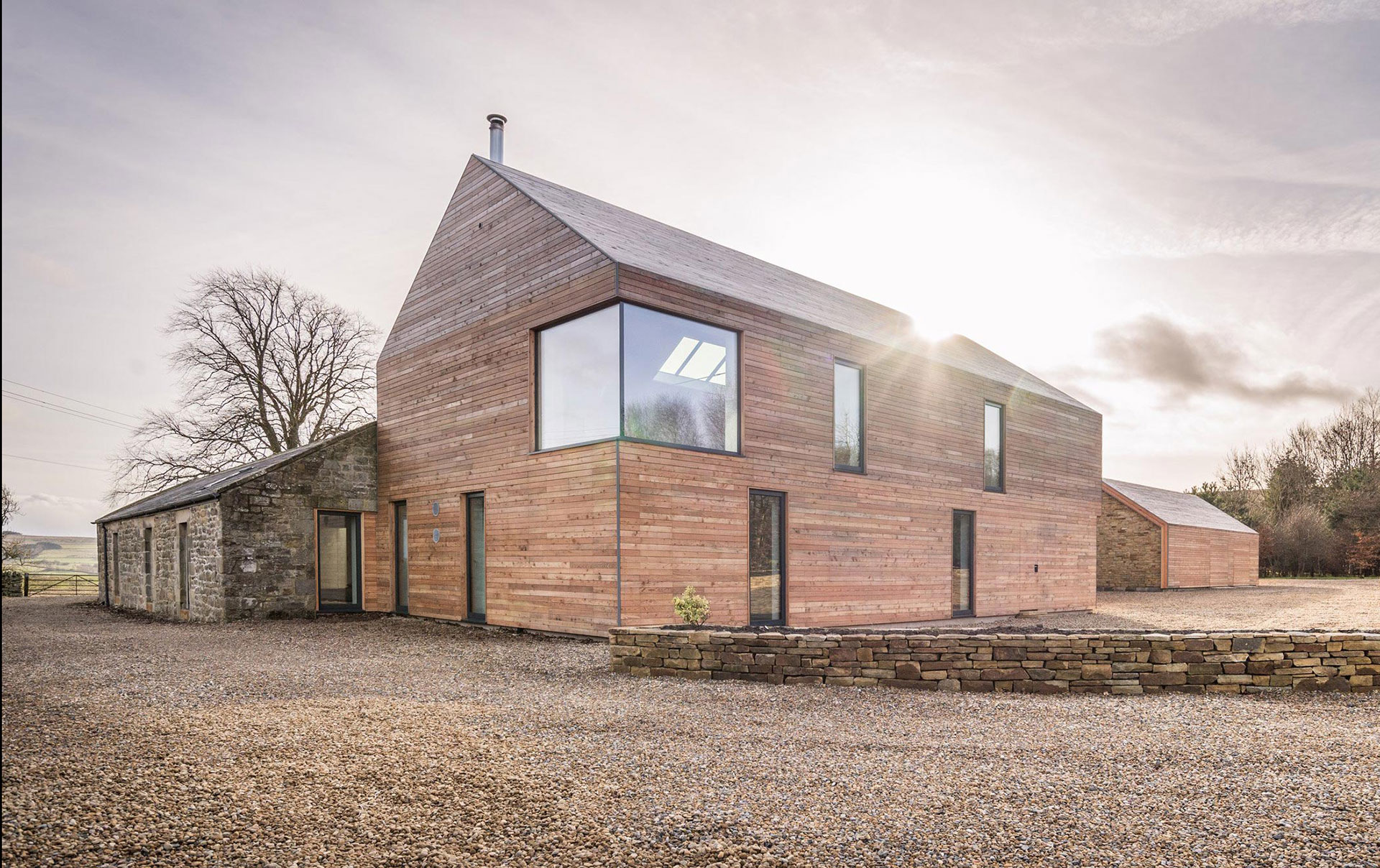 Shawm House: Mawson Kerr Architects
Located in an exposed Northumberland setting – Shawm House is an exemplar in residential design, innovation and construction and the product of five years of collaboration between Dan Kerr of MawsonKerr Architects and the client's son, Richard Pender. The house consists of a two storey timber frame new build which links to a small single storey existing stone stable block. These elements along with the new timber framed outbuilding are 'anchored' to the existing stone wall which acts as a shield to the prevailing South Westerly winds and an axis between the new builds.
The house is wrapped in a thick larch 'blanket' that seamlessly envelopes the roof and walls, below which is a highly insulated and airtight building.
Shawm House shows that a house with a conservative budget of £350,000 build cost (less than £1500 per m2) can be high quality in design and architectural rigour.
Website: www.mawsonkerr.co.uk
Black House: AR Design Studio
The client brief to AR Design Studio was to construct a new detached house of contemporary design, using sustainable construction methods and materials. The floating form and massing of Black House was inspired by Sissinghurst Castle Garden, where the gardens are broken into a series of individual experiences hidden from each other by manicured hedges and weathered red brick walls.
Clad in vertical black timber throughout, the Black House's rectangular massing is divided into blocks, with each block linked to a distinct aspect of the garden, with a final connecting view provided from the roof of a brick tower. The volumes are separated to create a central courtyard, with a cantilevering roof to tie the modules together and the building is raised and overhangs a plinth base, giving the appearance of a lightweight series of units floating gently above the landscape.
Website: www.ardesignstudio.co.uk
Photos: Martin Gardner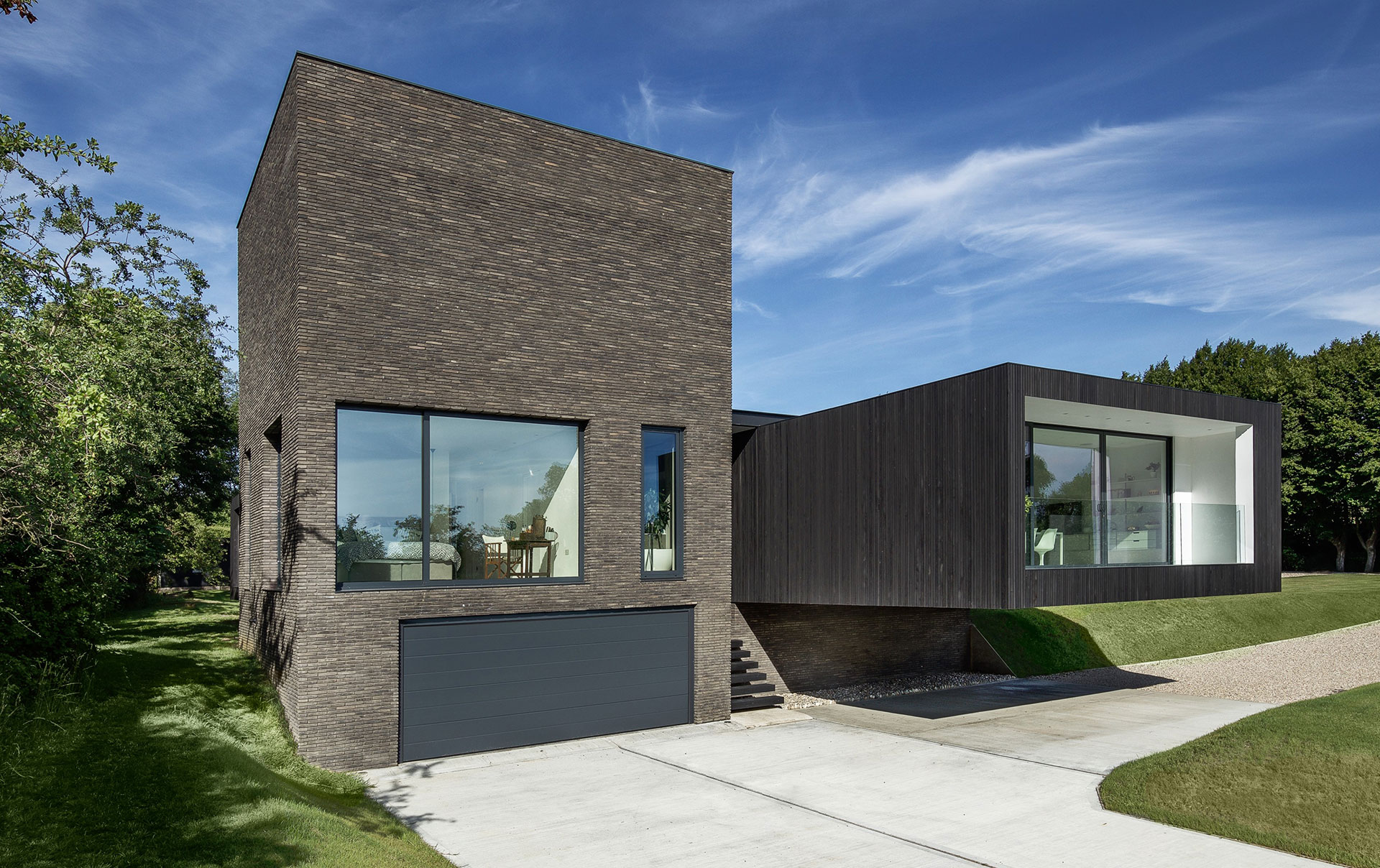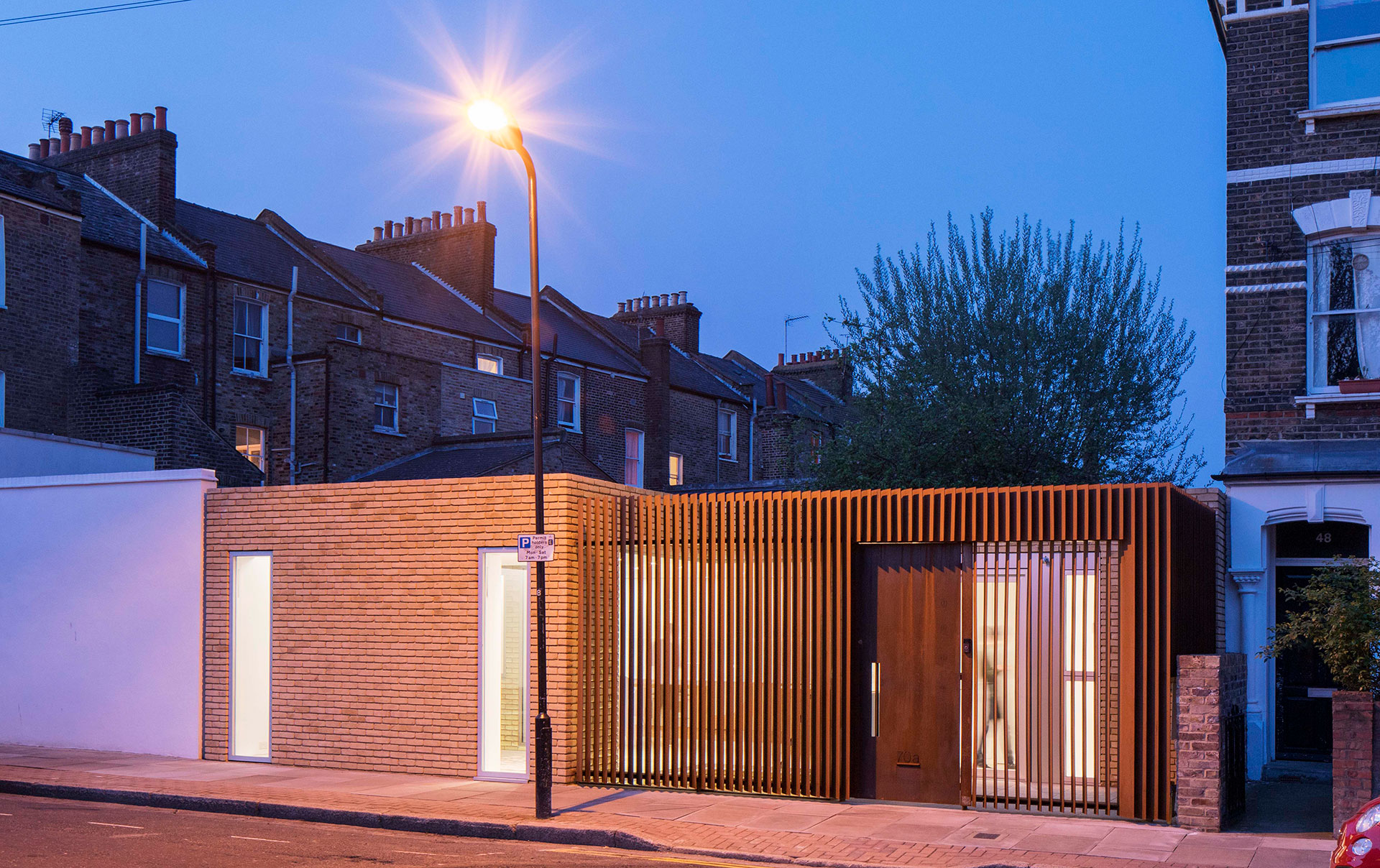 Hackney Backhouse: Guttfield Architecture
Hackney Backhouse is a brave, imaginative and contemporary two-storey, three-bedroom family home which has a gross internal area of 112 sqm neatly tucked onto an 11m by 8m site in a Hackney Conservation Area, formerly occupied by a run-down garage and workshop.
Keen to avoid divorcing the house from its context and its neighbourhood, Guttfield Architecture designed a house with a direct visual relationship with the street – the house is part of the street and the street part of the house. A screen of vertical corten louvres between the house and the street is intended as a simple device to moderate this two-way relationship.
Inside, the large areas of glazing make the lightwells feel part of the ground floor layout and help the plan feel more open and spacious. The basement level, which houses three bedrooms and two bathrooms, is arranged around two secluded external courtyards which allow ample daylight into the spaces.