Photographs by Studio Bednarski
1A Merthyr Terrace, Barnes
In 2001 a remarkable new house created on an awkwardly shaped piece of backland in a conservation area in Barnes SW London, was the first recipient of the Manser Medal.The architect, Cezary M Bednarski, set up his own practice in 1985 and was one of the six finalists for London's Millennium Bridge. He was co-founder of Studio E Architects, a practice with offices in Hammersmith.
The winning house at 1A Merthyr Terrace is a live/work unit that has taken ten years to bring to fruition. Its site was originally occupied by a derelict coach house at the end of the garden to 202 Castlenau, but two planning applications and an appeal by other architects had been turned down before Cezary Bednarski was asked by the client whether anything could be done to create a two-storey three-bedroom house that could be sold or let as an investment.
Because the land-use designation for the site was employment- related, the architect realised that a live/work property was the only solution that would meet the planners' objections. So two alternative planning applications were submitted: one with workspace on the ground floor and the other with a studio on the first floor. Planning permission for both was granted in 1996. But it was at the end of 1999 before detailed design for the latter layout was completed. Structural engineers were McCarthy Rose Partnership. Construction started on site in 2000 and was completed by the end of the year at a cost of around £220,000.
The winning house is not large: 252m2 (about 2,712 sq ft) including a double garage and the three terraces. It has four bedrooms, some of which can be used as workspaces, as well as two bathrooms and a large studio on the first floor; 9.9m by 4.2m (more than 32ft 5in by 13 ft 9in) and a aspen –panelled curved ceiling 4.2m (13ft 9in) high. Floors in all rooms are natural oak laminate.
The steel-frame construction means that the room layouts can be altered without much trouble or expense. The house is designed to be energy-efficient; with 200mm insulation on the roof which is covered in durable aluminium with an applied pattern replicating the colour of the patinated copper.
All the windows are timber-framed and double-glazed. The ground floor windows and terrace doors have laminated glazing for safety and security.
The greatest problem posed by the awkward- shaped backland site was where to place the windows. The site is bounded on two sites with party walls in which no openings could be placed. More than half of the entrance elevation was also on a party line and could not have any windows until an agreement was reached with the adjoining owner to allow high-level windows under the curved roof. In the end it was necessary to buy a triangular piece of land from the neighbour to enable windows to the third bedroom and the studio to be created and to improve access to the garage.
The judges had no doubts that this was a worthy winner of the first Manser Medal.
ARCHITECT
Studio Bednarski
37@ Pall Mall Deposit,
Barlby Rd, London W10 6BL
Contact: Cezary Bednarski
Tel: 020 8962 8962
email: post@studio-bednarski.com
www.studio-bednarski.com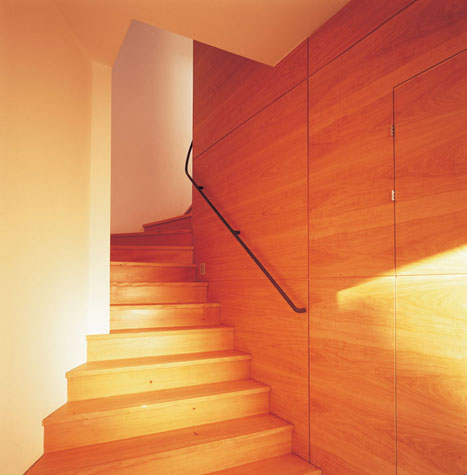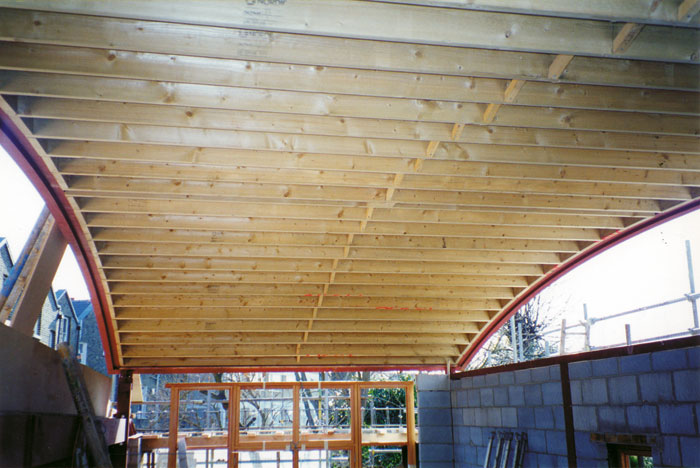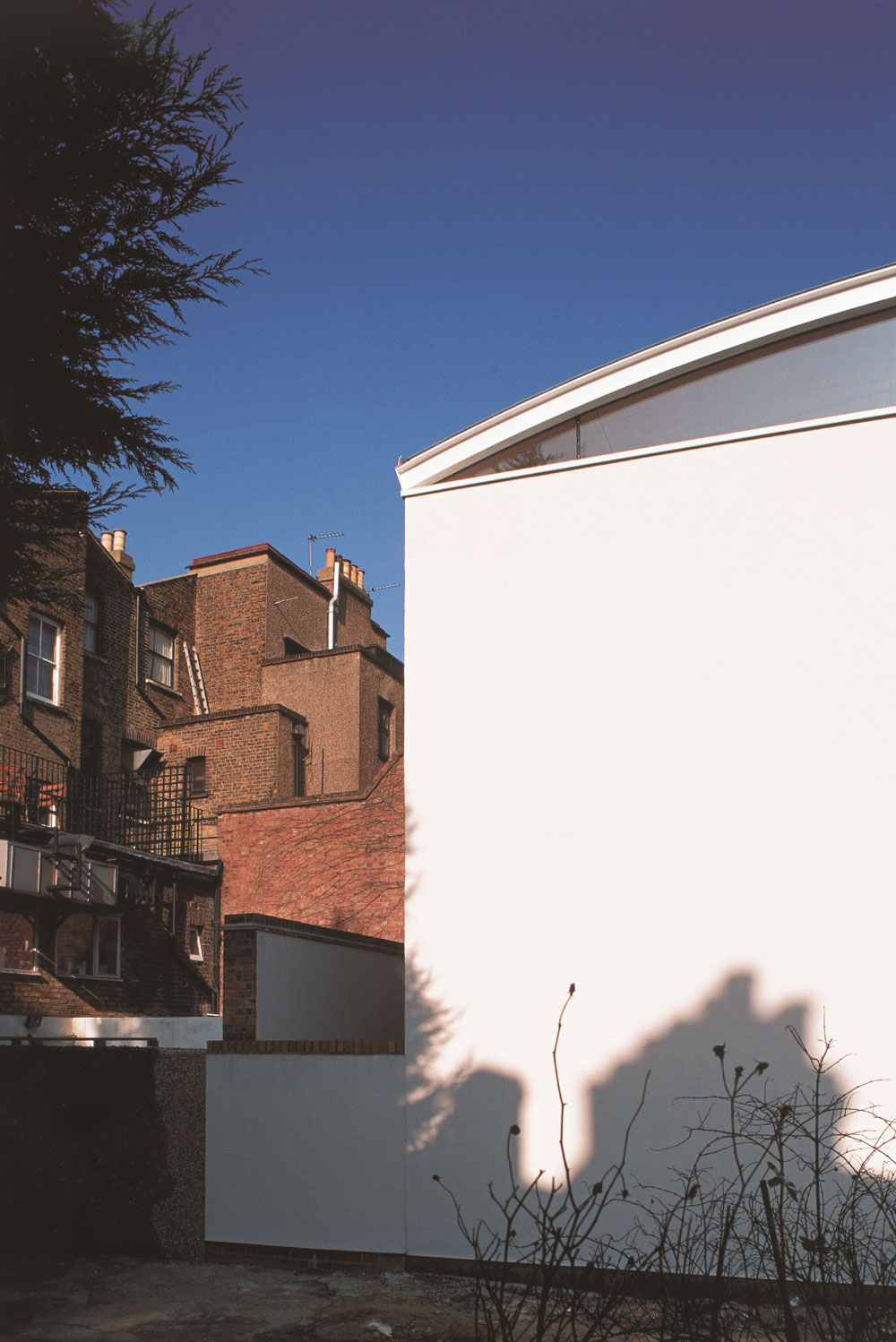 "This small but beautifully formed house has many lessons for housebuilders as well as private clients. Not only does it show how a determined architect can gain planning consent for an uncompromisingly modern house in a conservation area if it is demonstrably a building of quality and character; but also that there is almost no site so tight, so awkwardly shaped or so difficult that a talented architect cannot find a viable design solution".