Photographs by Nick Guttridge
Eldridge London, House in Coombe Park
In the middle of boxy suburbia this house appears to hover above the ground when seen from the road and the illusions continue at every level thereafter.
Beautifully designed and built, with immaculate detailing, there is hardly a straight line in the building and the resultant plan, linkage of spaces, and relationship of the house to its carefully sculpted garden is nothing if not innovative. The building stays in the mind and discussion and further thought, not to say argument, ensue.
This is a house that can't be ignored, has many stunning and surprising elements and whilst unlikely to be copied will give Architects and house builders much to think about.
A fantastically brave and well executed 'grand project' of domestic architecture!
ARCHITECT
Eldridge London
17 Calico Row, Plantation Wharf
London SW11 3TW
Contact: Mike Gibson
Tel: 020 7228 2824
email: mail@eldridgelondon.com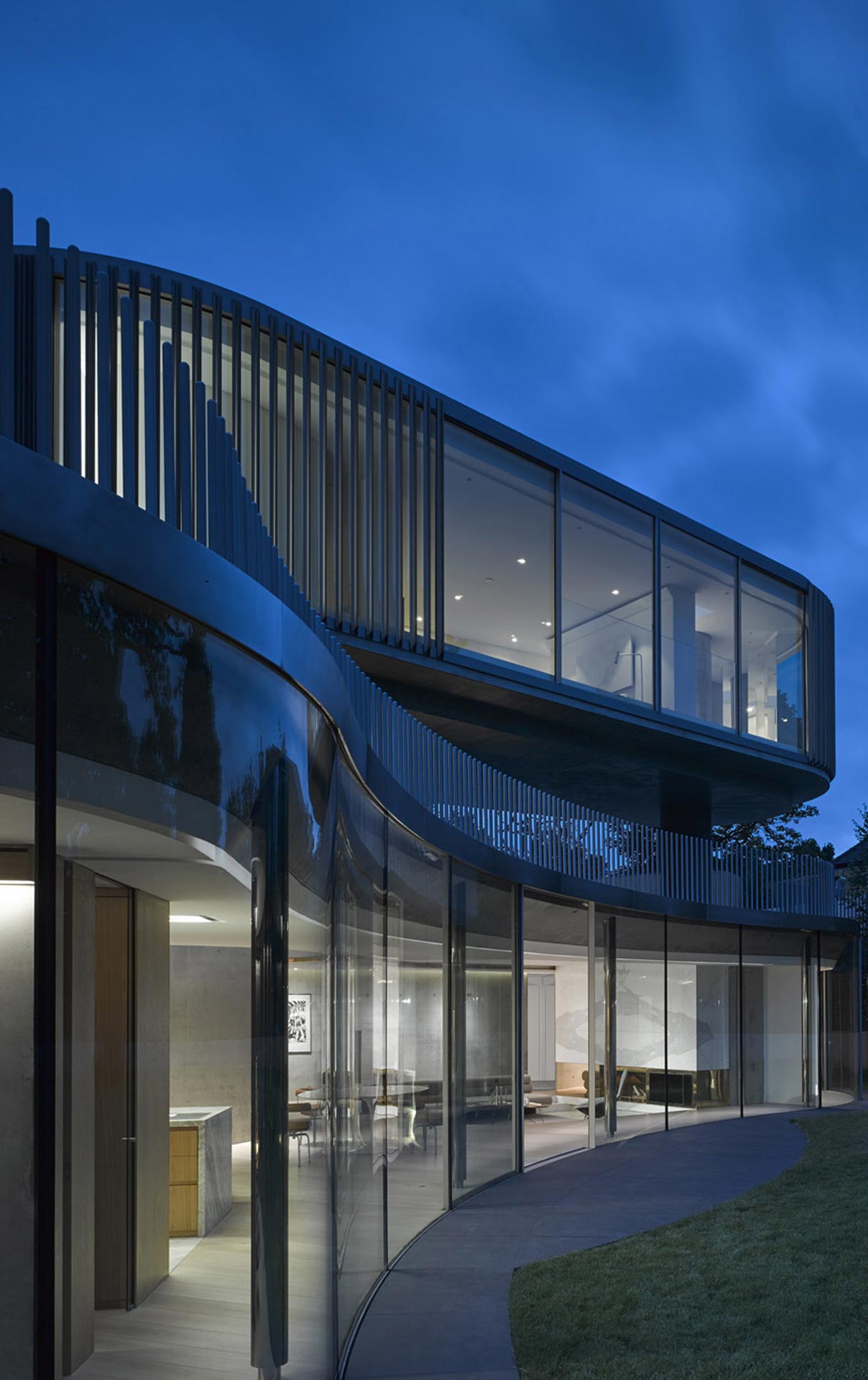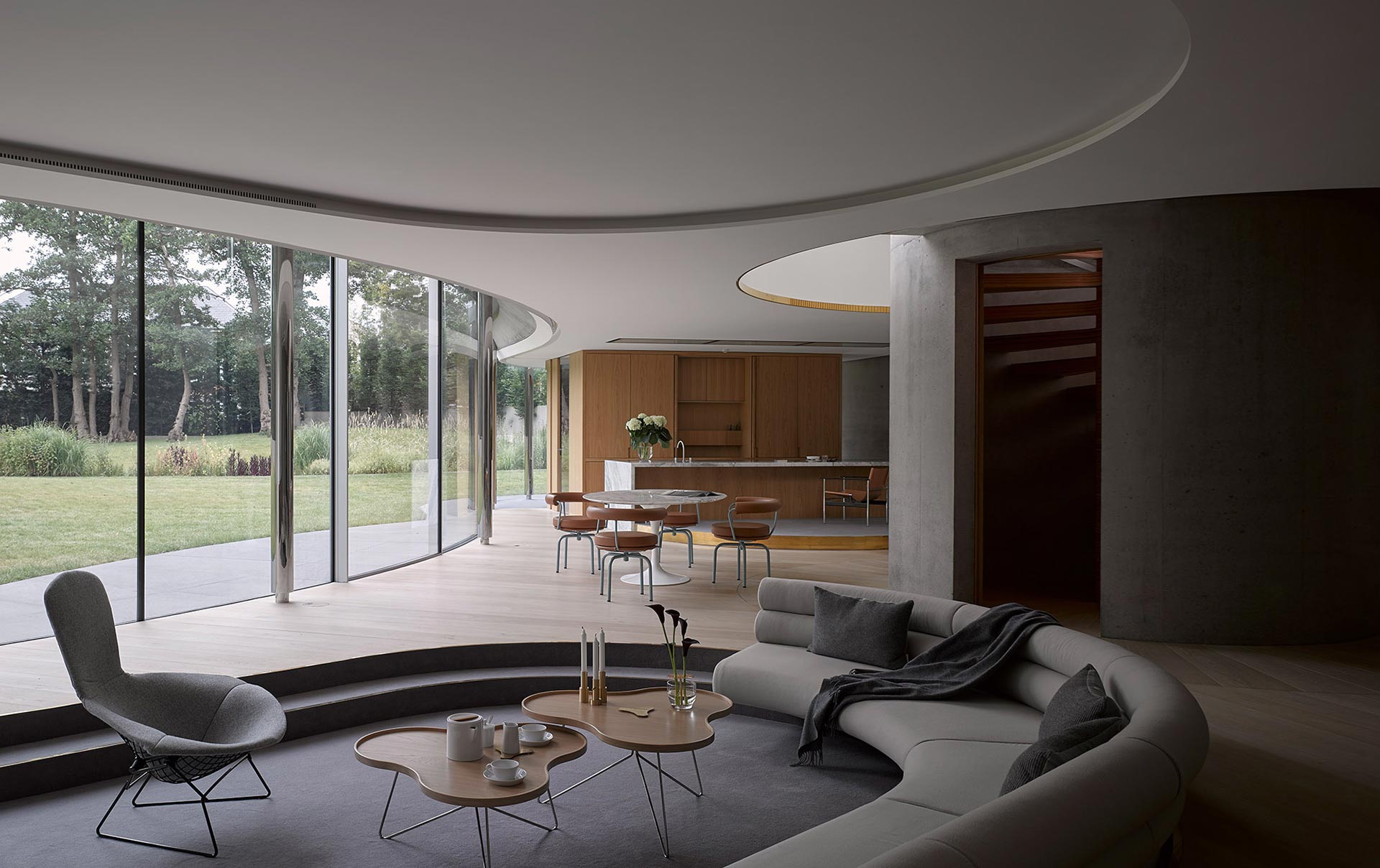 We are honoured to be the recipient of the 2017 Manser Medal as it is the one award which has consistently championed quality and innovation in house design. The recognition from our peers, who know the challenges of making architecture, cannot be underestimated.