Cork House, River Thames, London
On a small island in the Thames, five silver-grey pyramids emerge from the surrounding trees and undergrowth, forming a linear structural rhythm that resonates with the Gothic silhouette of Eton College Chapel in the distance. At close quarters, standing in the outdoor anteroom underneath the first pyramid, the building starts to be understood as a unique construction – the walls are simply large interlocking blocks of solid cork, in which structure, insulation, external surface and internal finish are one and the same thing.
It is looking upwards into the corbelled cork roof above that the total integration of material, form and construction is most legible. The resultant architectural language of pure compression is new and yet familiar – a progressive reimagining of the simple construction principles of ancient stone structures.
Internally, the exposed solid cork brings warmth to the formal simplicity and geometric clarity, and creates an evocative sensory environment – walls are gentle to the touch and even smell good, the acoustic is soft and calm, and shadows are praised as much as the quality of light.
The use of black-stained Accoya and CLT for lateral structural loads maintains the clarity of the tectonic language. Against the atmospheric setting created by the palette of cork and wood, solid brass fittings and work surfaces create moments of richness, and copper sprinkler pipes gleam in the shade of the roof corbels.
ARCHITECT
Matthew Barnett Howland Architects

Website: www.matthewbarnetthowland.com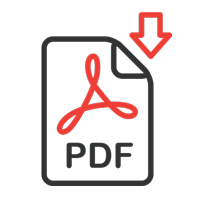 DOWNLOAD Floorplan
Ground Floor Layout