Photographs by Charlotte Wood
Brooke Coombes House, West London
The Brooke Coombes House is a four bedroom family home. Completed in 2001, it was our practice's first new building project.
The house was designed for John Brooke and Carol Coombes who, literally, built the entire house themselves. Our aim was to design an innovative, low cost, modern family house that whilst buildable by our client was not limited by commonly understood 'self build' methods or materials of construction and a resulting low-tech aesthetic. We wanted to make use of available specialist technology rather than handicraft tradition. Hence the use of prefabricated elements that were relatively easy to put together – a kit of parts –
comprising steel frame, terracotta tiles and stainless steel roof panels.
We also wanted to explore an economical yet expansive model of (sub)urban family living, one that engaged with contemporary issues of sustainability and energy use, whilst at the same time responding to its very particular surroundings – a conservation area in Ealing, West London. The front/back relationship of the suburban house was subverted by placing the main living accommodation in an economical strip to the north side of the site. This element appears as a solid block, wrapped on three sides by a thick, highly insulated, terracotta-clad wall, carefully punctured with windows.
The south wall is made up of large glazed sliding doors that open up into the double height glazed courtyard space with a galvanised steel structure and glazing. The glazed courtyard accommodates the main entrance and a galvanized steel staircase which gives access to the first floor. It is key to the passive low-energy design of the house and acts as a transitory space, both in terms of visibility and climate, a garden strip which runs through the house.
ARCHITECT
Burd Haward Architects
United House, North Road
London N7 9DP
Contact: Catherine Burd
Tel: 020 7267 9815
email: studio@burdhaward.com
www.burdhaward.com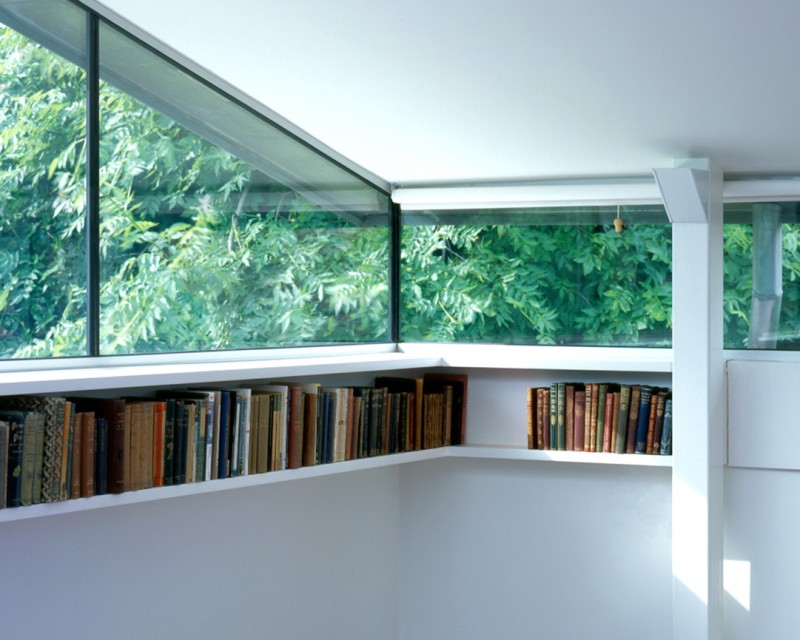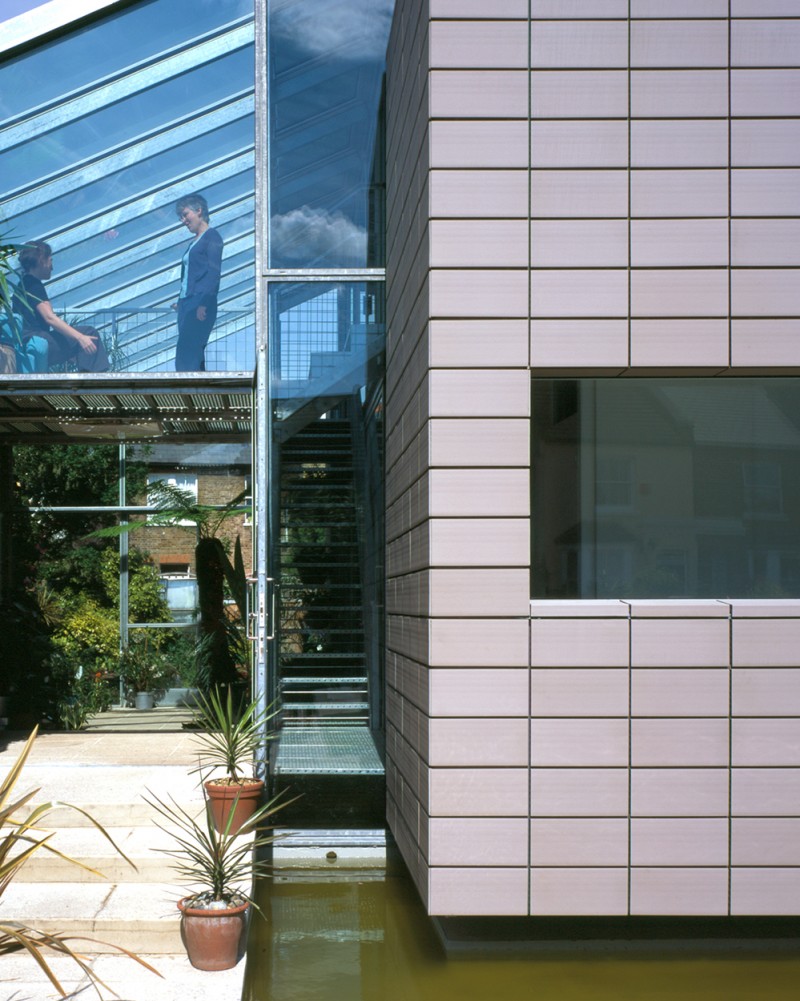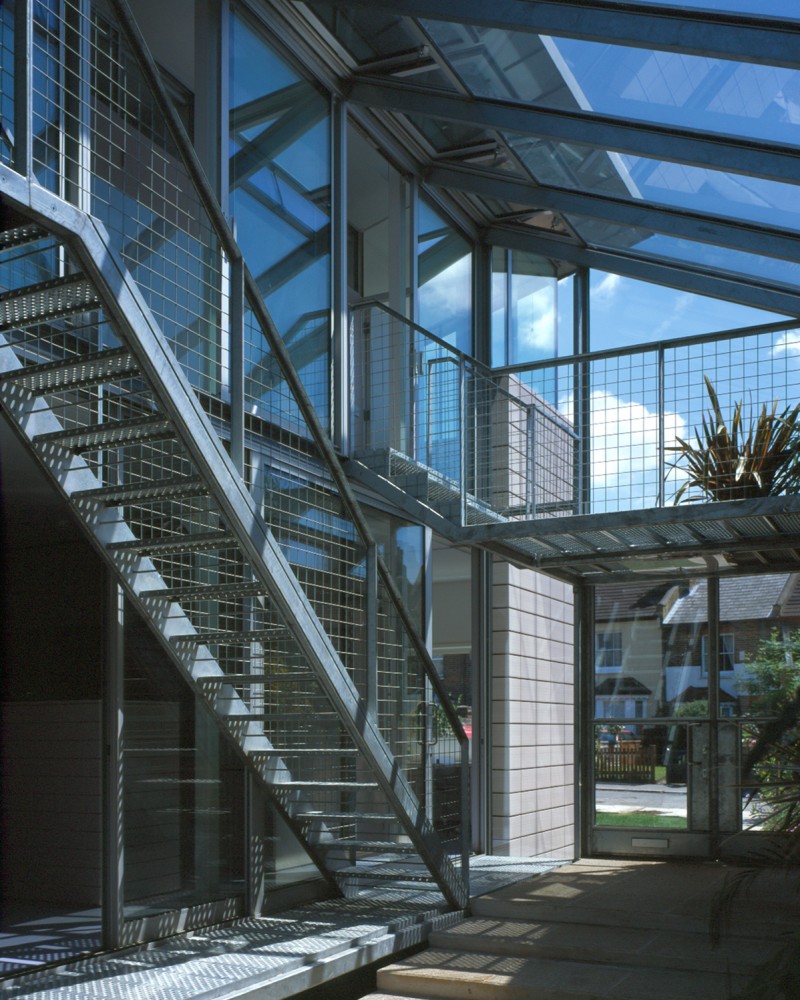 "There is no doubt that in terms of planning and design, the Brooke Coombes House is a ground-breaking project in terms of its location. Its significance, however, extends far beyond its locality."