Photographs by James Morris
Flint House takes its aesthetic and its name from its location, where flints on the surface of the fields indicate a seam of chalk below, extending all the way from Dover to Norfolk. Within this context, architect Skene Catling de la Pena has treated the country house as landscape or geological extrusion, landscape and architecture becoming inextricably linked.
The long, narrow house takes the form of two wedges, one containing the main living accommodation and the other an annex. The wedges appear sculpted from flint and chalk with inclusions of concrete, glass and metal. The flint has been painstakingly graded from a coarse, oily black, rusticated base to a refined fading out of powdery smooth chalk. Wherever the main body of the house is cut or sculpted, such as the roof and balconies, the surface becomes terrazzo. The colour of the terrazzo is graded to follow the progression of the flint. The three cuts through the flint form that bind it to the site are of silver steel and two-way mirror, dark serpentine stone, and bone-like flint nodules and water.
The main house comprises living, dining and kitchen space, library, study and three bedrooms. The annex provides studio living accommodation. Internally, the main architectural form of the house is articulated through the continuous concrete soffit, the underside of the roof structure that defines the landscape of the building. The roof is visible through full height spaces that carve a key route through the building.
ARCHITECT
Skene Catling de la Pena
3/71 Elm Park Gardens
London SW10 9QE
Contact: Charlotte Skene Catling
Tel: 0207 262 2806
email: admin@scdlp.net
www.scdlp.net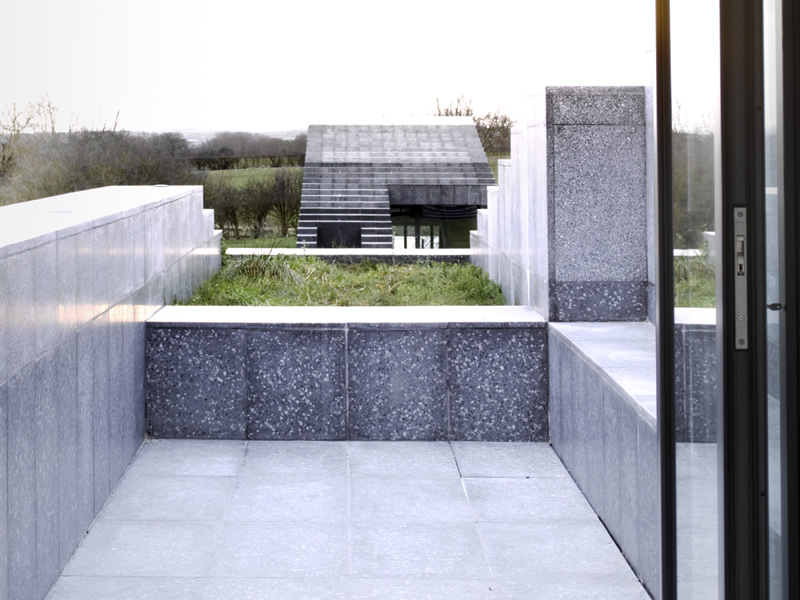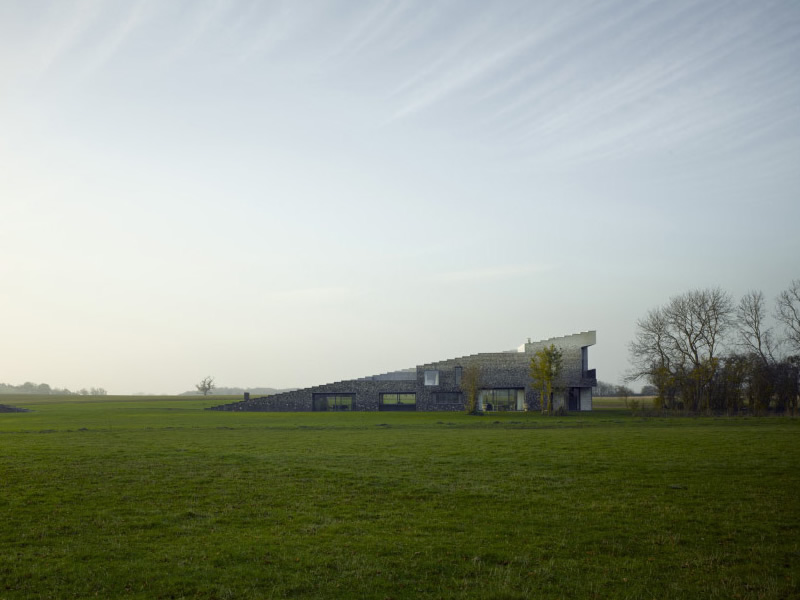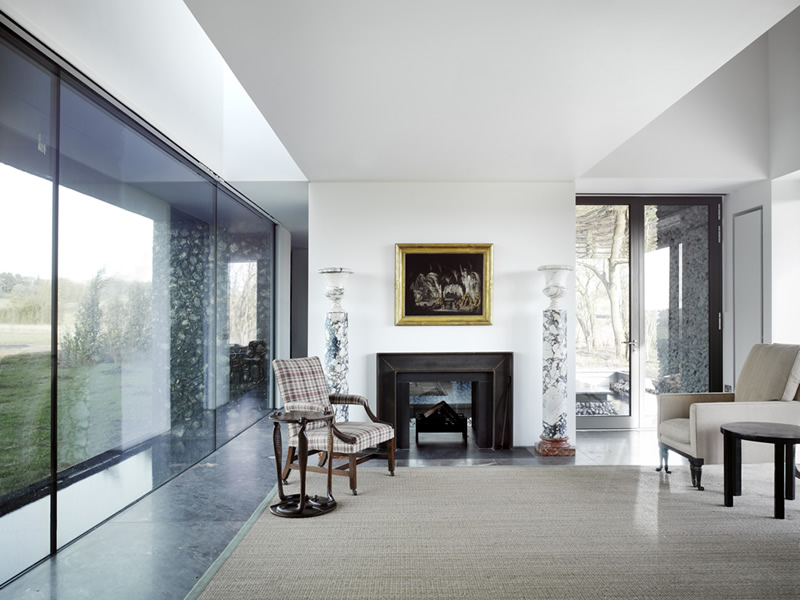 "This is a rare example of a poetic narrative whose realisation remains true to the original concept".