Photographs by Tim Crocker
Slip House, designed by the renowned architect Carl Turner as his own home, is one of London's most celebrated recent buildings. Awarded the prestigious RIBA Manser Medal in 2013, it was described by the judges as an "exemplary low-energy home… [with] refined quality of spaces". Houses of such distinction are rarely constructed in the capital, and it is surely destined to enjoy a privileged place in the architectural history of the city.
Slip House can be found on a quiet, tree-lined residential road on the borders of Brixton and Clapham. As the designer, writer and presenter Kevin McCloud has said, the house is something of an "urban sanctuary". It forms part of small terrace that includes a celebrated eco house), another impressive house by Carl Turner (currently under construction) and a further eco house that has recently gained planning permission.
The house is largely constructed from translucent glass, steel and concrete and is arranged over three floors plus a large roof garden at the top in what Turner calls "a simple, sculptural form of three cantilevered boxes (or slipped) boxes". The second floor is given over to an open plan kitchen / dining / living room. This wonderful space has full-height glazing at either end and is distinguished by exquisite bespoke cabinetry and fitted kitchen. As can be expected from a house designed by Turner, the attention to detail and the sensitivity to materials is exemplary throughout.
The first floor features a master bedroom with en suite bathroom and a second bedroom. The ground floor is currently used as a studio / entertaining space but has been designed so that it can be simply transformed to create a further two bedrooms or a second reception room and third bedroom. The space leads out onto a small rear courtyard garden and has a WC (with fitting for a shower) and kitchen area. Such is the layout of the house that it has the potential to become a ground floor apartment with a two-storey maisonette above. There is an off-street parking space at the front of the house, which is accessed via electric gates.
The house has achieved a rare 5 rating in The Code for Sustainable Homes and it achieves a remarkable A rating on its energy performance certificate. Triple glazing, PV-T panels (generating both hot water and heating) and wildflower roofs are just some of the many features that have helped it achieved such credentials, although, as the judges of the RIBA Manser Medal have said, "at no point do the sustainable ambitions of the project crowd out or dominate the refined quality of the spaces that are created". Turner himself has noted in his recent book Small that "the house is performing brilliantly – once the heating is turned off it take a good 12 hours for the temperature to drop a degree or two".
In the words of the judges of the RIBA Manser Medal, the "house is immaculate in its detail, co-ordination and execution".
ARCHITECT
Carl Turner Architects
Units 41-43
49 Brixton Station Rd
London SW9 8PQ
Contact: Carl Turner
Tel: 020 3846 1890
email: info@ct-architects.co.uk
www.ct-architects.co.uk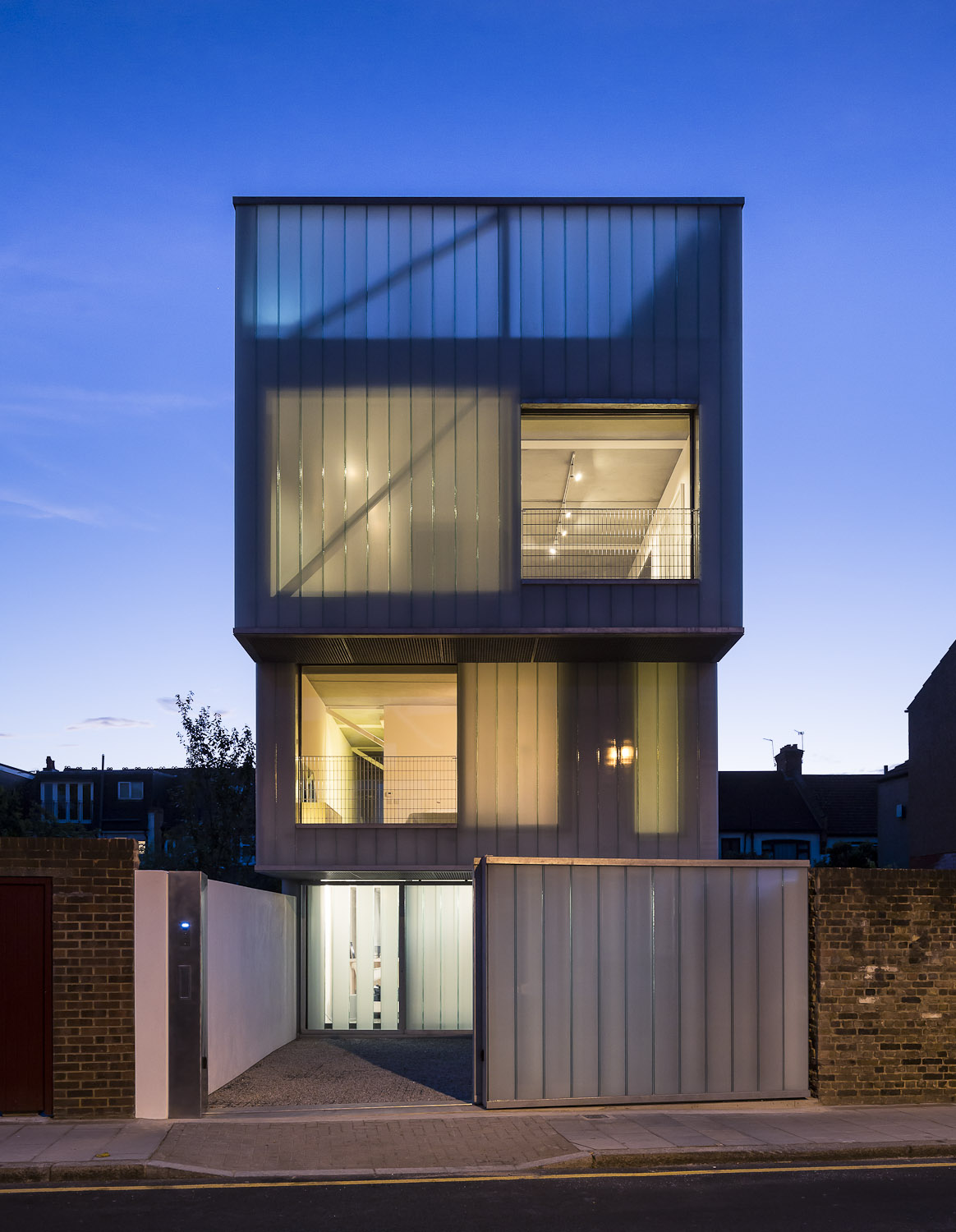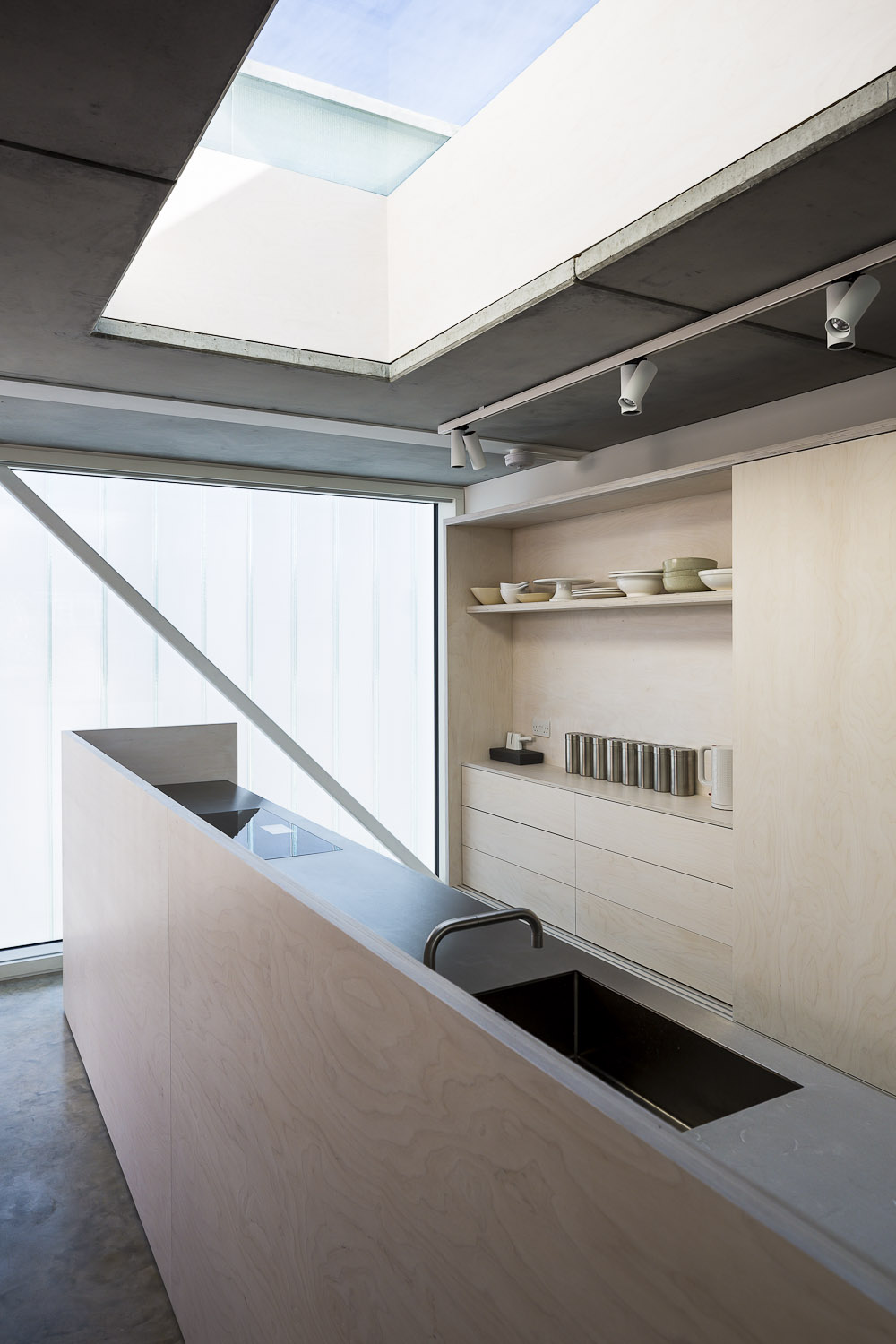 "at no point do the sustainable ambitions of the project crowd out or dominate the refined quality of the spaces that are created".