Photography by Charles Hosea
Stormy Castle is a purpose designed, Code 5, site specific family home, constructed in a remote location in Gower, Wales on the edge of National Trust land, occupying an elevated position. It lies within a designated Area of Outstanding Natural Beauty.
The brief for the project evolved through detailed discussion with the client and a thorough understanding of the site. The existing house was to be demolished and replaced with a contemporary dwelling that responds sensitively yet positively to the site, creating a timeless, high-quality architectural solution carefully integrated into the landscape.
The scheme was inevitably going to be controversial and it was clear that achieving planning permission would not be straightforward. Design proposals evolved following an extensive analysis of the site, presentations to Swansea Planning Authority, local Community Groups and the 'Design Commission for Wales'. DCfW were highly supportive of the design approach and "innovative design in a protected landscape".
Principal materials selected for the project were insitu concrete, using GGBS, with elements of Corten and glass.
This combination gave the required low maintenance and longevity, whilst providing a raw, honest aesthetic appropriate to the site. Concrete is widely used in the local agricultural buildings, as is rusted metal, which tones magnificently with the rich brown orange of the surrounding bracken and landscape generally. The dwelling was conceived as three stepped 'wings' set into the landscape, following the contours of the land, with much of the proposed dwelling cut and sunk into the sloping site, reducing massing, visibility and impact. This fragmented form evolved in response to the site topography, climatic, orientation – planning the accommodation to take account of room function and sun path, combined with desired views, privacy and internal room relationships, access and circulation. The extensive landscaping scheme provides manicured areas close to the house, including a sunken secret courtyard offering a protected suntrap, with the remainder of the landscape being returned to wild hillside, meadow or heathland.
The project has surpassed all targets including achieving Code for Sustainable homes level 5, an EPC rating A, following a 100/100 score. The building uses a combination of a highly insulated fabric including Green roofs and technological systems to achieve its credentials.
The finished product is a testament to the strong relationship between client, architect and contractor and is a remarkable achievement for replacement buildings and housing within a designated Area of Outstanding Natural Beauty and for architecture in Wales. This is a home designed to change, to reflect the client' s changing needs, to settle and mature within its surrounding landscape, and to suggest a new approach to sustainable, site specific design in housing.
ARCHITECT
Loyn & Co Architects

21 Victoria Road
Penarth
Vale of Glamorgan
CF64 3EG
Contact: Chris Loyn
Tel: 029 20711432
email: architecture@loyn.co.uk
www.loyn.co.uk/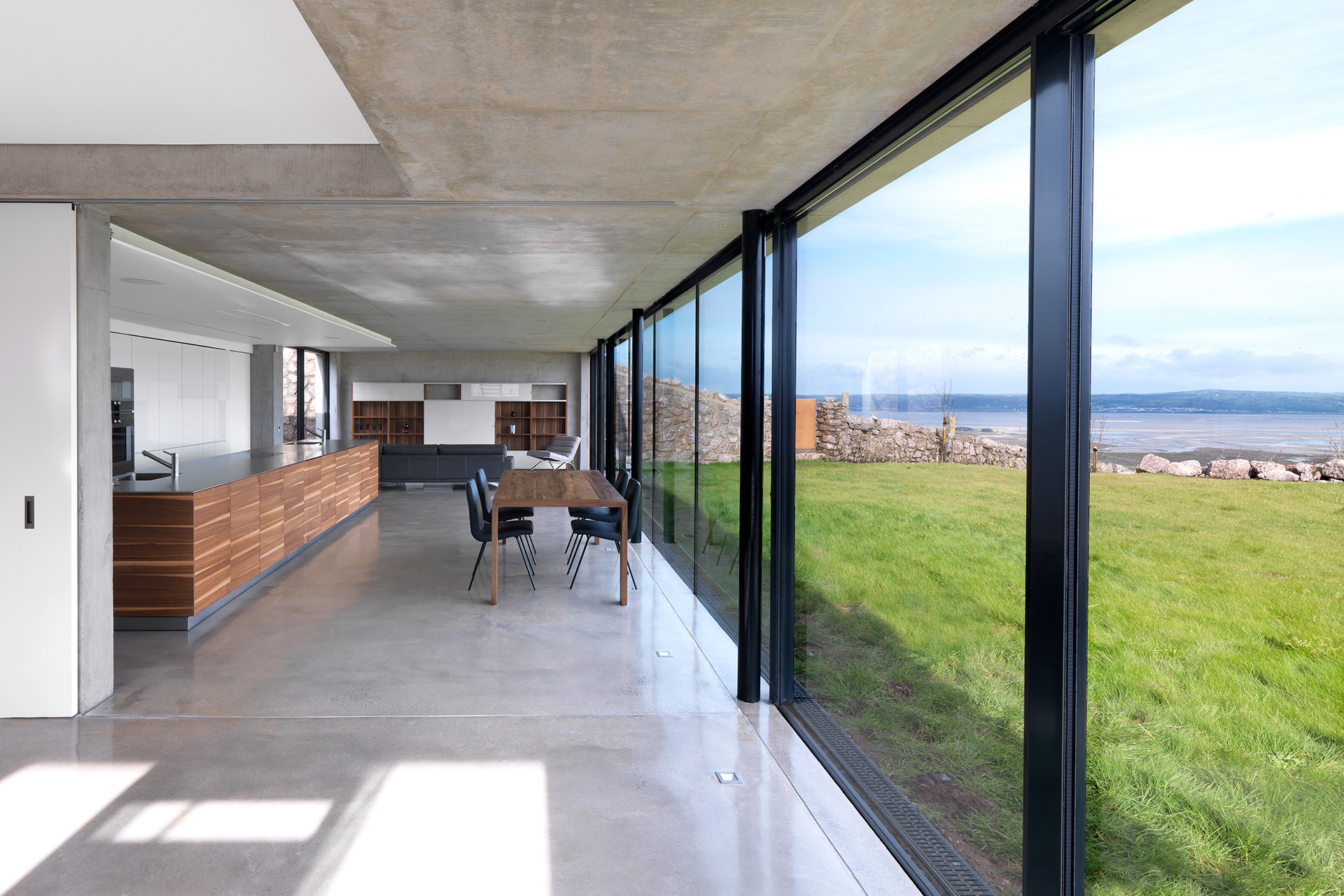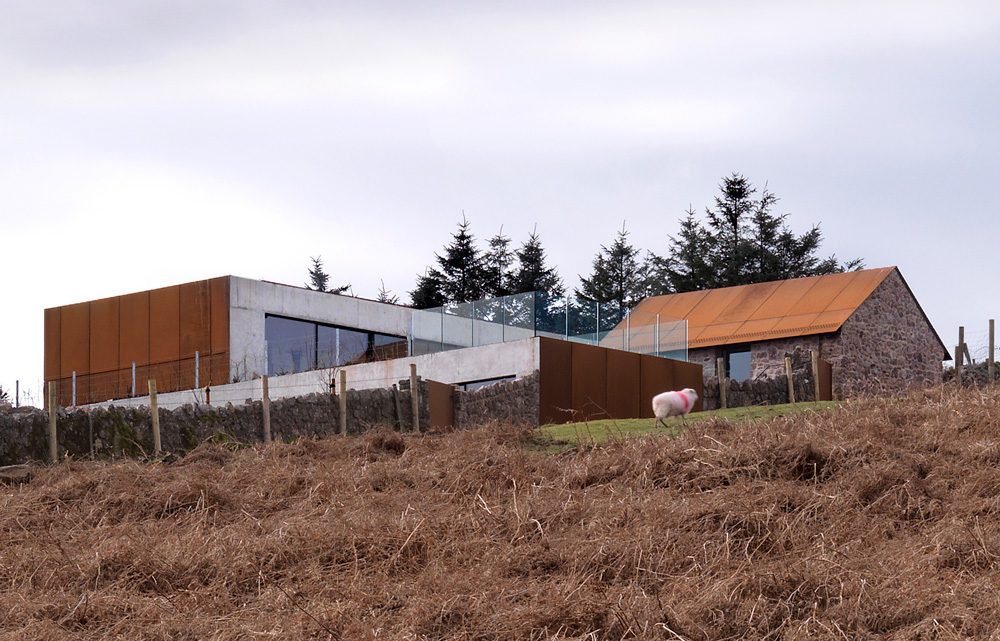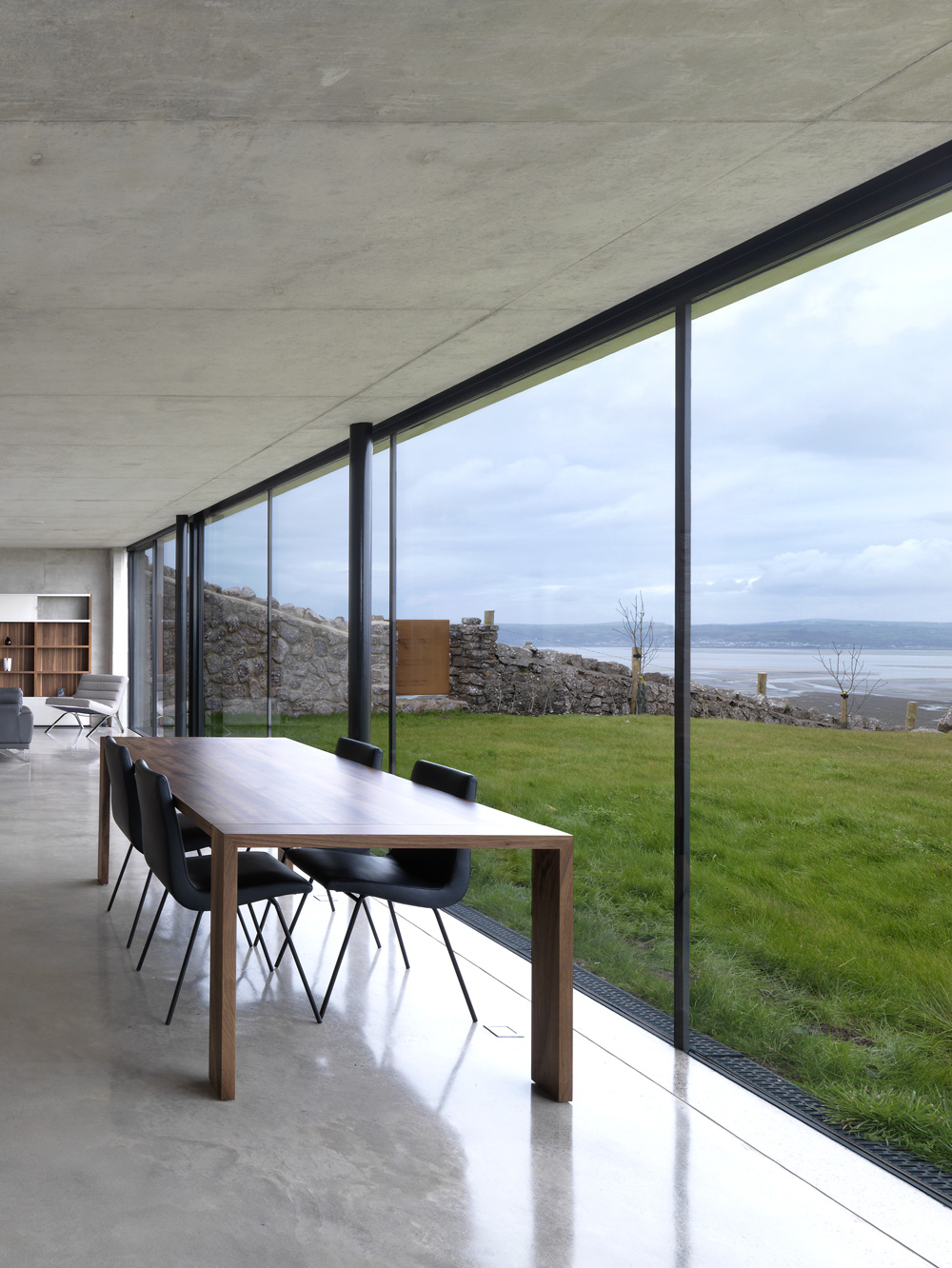 "The finished product is a testament to the strong relationship between client, architect and contractor"